Tackling the Menace of Sexual Harassment of Women at Workplace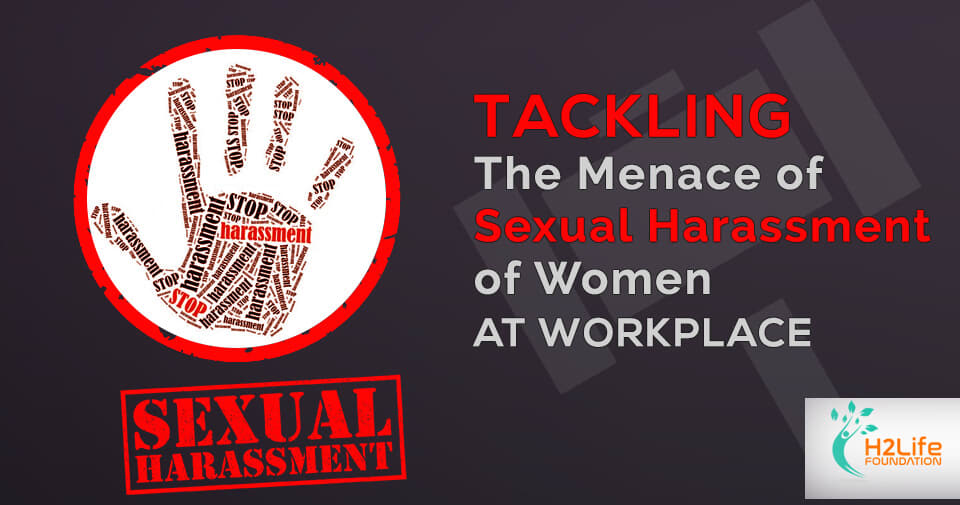 In the past few decades women have established themselves as a crucial part of our economy's workforce, a large number of woman have now moved beyond traditional roles and are contributing to the nation's growth as doctors, scientists, journalists, and, managers in MNCs.
With women working side by side with men it is important to ensure a healthy and conducive work environment. Unfortunately, recent times have seen a disturbing trend of rising sexual harassment of women at their workplace. A substantial part of the female workforce has admitted to being sexually harassed at their workplace at one time or another.
According to a recent survey conducted by the Indian National Bar Association on sexual harassment at workplace, 54% of the respondents replied in the affirmative when asked if they had witnessed, perpetrated or been a target of sexual harassment at their workplace.
It is our duty as a nation to ensure the safety and well-being of women at their workplace and to provide them with a healthy working environment. To this effect the government has passed the "Sexual-harassment of Women at Workplace (Prevention, Prohibition and Redressal) Act, 2013". This act is commonly referred to as the "POSH Act (Prevention of Sexual Harassment)".
The POSH Act defines sexual harassment as "any unwelcome physical, verbal or non-verbal conduct of sexual nature" it also includes the showing of pornography, demands for sexual favours and unwarranted physical advances under its gambit. It is important to note here that Sexual harassment and unsafe working conditions constitute a violation of the following fundamental rights of a woman as guaranteed by the Constitution of India:
The Right to life and to live with dignity
The Right to equality
The Right to practice any occupation trade or business
Any occurrence, incident or practice that threatens the fundamental rights of the citizens of a country needs to be dealt with, with a firm hand and a sense of urgency. "The Sexual-harassment of Women at Workplace (Prevention, Prohibition and Redressal) Act, 2013" is a landmark move as it instructs, empowers and addresses organisations on how to deal with instances of sexual harassment within their workspace.
This act provides detailed guidelines pertaining to the formation of specialised committees to deal with sexual harassment. Special emphasis has been laid on the selection of committee members to ensure that the committee is headed by a woman holding a senior position within the organisation and at least half of the committee members are women.
The POSH act requires a great degree of attention to detail on the part of organisations to ensure that all mandatory compliances are met with.
With a proper understanding of this landmark initiative, we can all contribute towards the elimination of sexual harassment of women from our workplaces and ensure a safe and a better future for our women and our nation.
---